LEAD PASTOR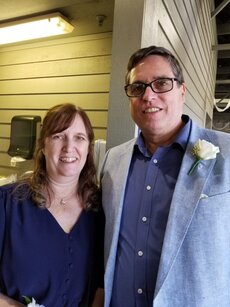 Peter Migner & his wife Becky have been in full time ministry since 1989. Peter was ordained in Florida with the Church of the Nazarene in 1991. He has served in a number of rolls over the past 29 years including youth pastor, associate pastor and senior pastor since 1994 and came to pastor in Deland in 2009.
He has spoken at a number of camps, retreats as well a Faith Promise speaker in recent years. Peter has taught at a number of Christian Education Conventions along the east coast with a special interest in sharing technology in ministry. Our pastor serves As Mission Area Coordinator for the East Orlando Mission Area and teaches DCPI as one of the Master Trainers on the Florida District.
Peter married Becky in 1989 and they have five adult children and live in DeLand, Florida. Peter has a passion to reach people for Christ and being relevant with the gospel of Jesus and discipling others in a life of holiness.


Worship Leader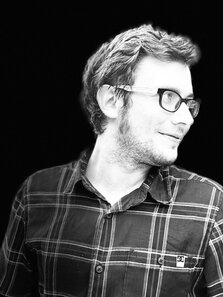 Neil Bondurant is a Stetson Music Education Graduate. Neil is an accomplished musican who plays in various gigs in the greater Orlando area. He teaches piano and plays the french horn as well. Neil has been on staff since 2016 and lives in DeLand, FL.


Discipleship Pastor
Jenny Vander Haeghen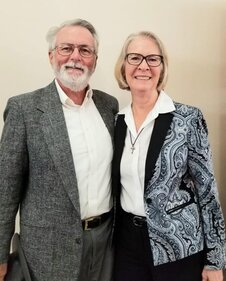 Jenny's call to vocational ministry started in 2000, and she began preparing by taking online courses through Nazarene Bible College. After the death her former husband in 2005, she attended NBC and graduated in 2009.
God has called her to preach His Word and disciple Christians into holiness of life and Christian service. Jenny has served since in rolls as both a senior pastor and associate pastor in several churches. Presently serving as an associate of discipleship and educational pastor at Deland Nazarene Church since 2019.
Jenny met John nearly 35 years ago through the company in which they both worked. After her husband's death they started dating just before she moved to Colorado Springs to attend Nazarene Bible College. They continued their courtship long distance until getting married in 2008. Between them they have two adult children, Crystal and Tyler and two grandsons. They love to spend time with people and family and to travel.
Administrative Assistant
Joyce Smith



travel. Joyce served in Atlanta Georgia for many years as a Hospital Chaplain before relocating to DeLand, Florida in 2003. In the last 12 years she has served the church in the capacity as administrative assistant to the pastor as well as book keeper and treasurer. She makes hospital calls, leaders prayer groups and visits the sick among many other administrative responsonsibilities.